How to Protect Permanent Tattoo?
Protect Your Permanent Tattoo
Tattoo Protection is an important part of the tattoo process, and every tattoo studio & artist has a slightly follow Protection instructions. if there are problems with the tattoo, you should get in touch with the artist to talk about it. You can decrease the possibility of complications if you look for and ask about the following: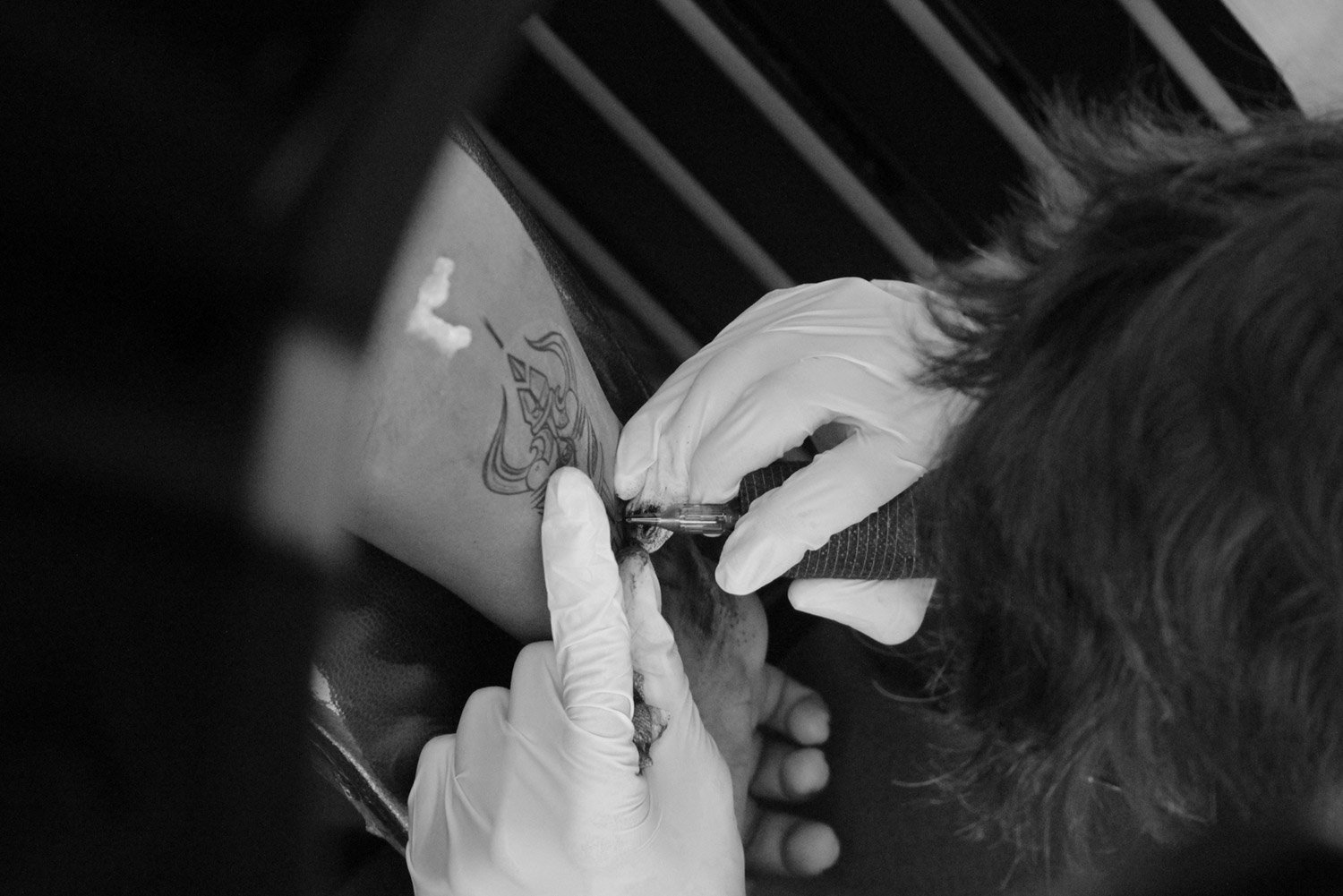 Regulation requirements of state health for information on licensing and regulations in your area. Also, choose a reputable tattoo studio that's clean, tidy, and professional and that employs only properly trained employees.
An autoclave is a heat sterilization machine that should be used to sterilize all nondisposable equipment after each customer. Instruments and supplies that can't be sterilized with an autoclave should be disinfected with a commercial disinfectant or bleach solution after each use. These include drawer handles, tables, and sinks.
Watch the tattoo artist and make sure he or she removes a needle and tubes from a sealed package before your procedure begins. Any pigments, trays and containers should be unused as well.
The tattoo artist must wash his or her hands and put on a fresh pair of latex gloves for each procedure. The tattoo artist should change those gloves if he or she needs to touch anything else, such as the telephone, during the procedure.
If you're considering a tattoo, understand the risks and research the process beforehand. Take precautions to get your body art done correctly, and use proper care afterward to reduce the risks. Also, be sure you're in a clear state of mind and not under the influence of drugs or alcohol when deciding to get a tattoo. A tattoo is permanent and requires careful and clear thinking so it doesn't become a source of regret.
We care about the art we create.
At Black Poison Tattoo Studio, you will always find a friendly, courteous, professional staff dedicated to the art of Tattooing & Body Piercing.
Black Poison Tattoo Studio uses the best of equipments, world class standards of tattooing and our Hygiene standards meet International levels.
Packed Needles are opened in front of you and after the tattoo is completed, it is either given back to you or destroyed. Also everything that touches your skin is new like the needles, ink caps, gloves, razors etc to make your tattooing experience a memory for lifetime.
Black Poison Tattoo Studio features a team of highly skilled artists, who share a passion for tattooing and for connecting with clients to bring their artistic visions to life.
Black Poison Tattoo Studio is committed and is religiously working for the growth of Tattoo Art in Ahmedabad, India.
We see all big cities of India have already given a nod to the potential of this art. Providing quality information to anyone who needs will surely help this art getting the deserved Love and Respect.
Our aim to provide you with a piece of art you will be proud to wear. We offer a clean, friendly and professional studio to ensure that your tattoo experience is as enjoyable as possible. 100% privacy and comfort is guaranteed during your appointment.
Mr. Jack and Robby (Raju) have over 13 combined years of tattoo experience in Black Poison Tattoos.
They are full time artists and opened up Black Poison in June of 2010. Jack's artistry in tattooing and drawing started around that time, and as you can see by the artwork.
Nowadays Black Poison Tattoos build up a highly skilled tattoo artists team, who share a passion for tattooing and for connecting with clients to bring their artistic visions to life… Black Poison is a one of the outstanding custom tattooist in the tattoo industry, The artists at Black Poison have experienced in all type of tattoo designs.